What's the difference between N95 and Surgical Masks?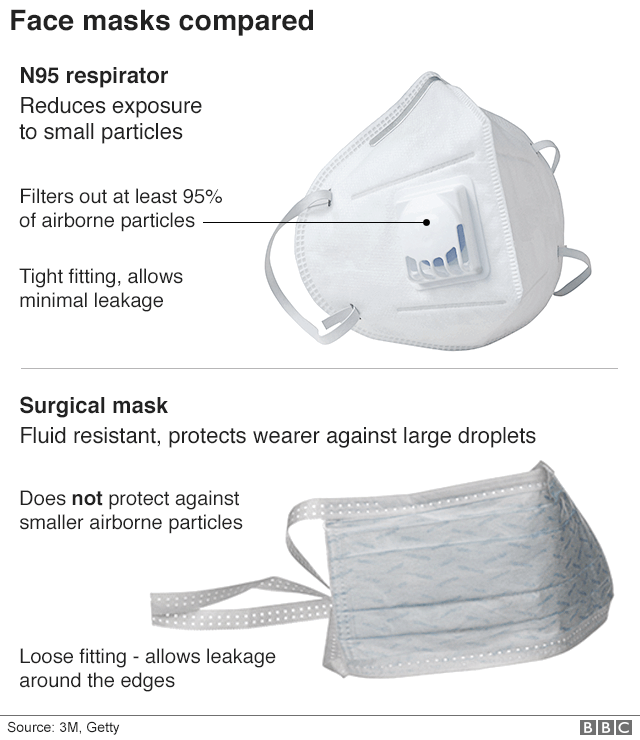 They both go on your face, but they do very different things.
Plus they look super different.
An N95-type mask (we're including all global standards for N95 variants) is meant to form a tight fit seal around the face to do its work of filtering out unwanted particles. They come in rounded or trapezoidal shapes.
They are really meant to be disposable in a healthcare context, but due to the shortage of PPE, frontline workers are often given one to use for a week. You should definitely not rewear a respirator if it has any visual evidence of contamination or soiling. 
A surgical mask is meant more for splash resistance - and protects other people from your cough spewing everywhere. It's square in shape and commonly a blue or white rectangle shape. 
Below is a breakdown of the difference between a surgical mask and a NIOSH-approved N95. 
Image credits: BBC.co.uk, Meridian Health